FLASHBACK
Flashback features selected articles from past issues of Lincoln & Continental Comments magazine. Click here to read more!
Upcoming Lincoln & Continental Owner Club Events
The LCOC presents three national meets each year-Eastern, Mid-America, and Western. One of the the twenty-two Regions of the LCOC hosts each National Meet. These extended weekend events are filled with activities, a full Concours, awards banquet, and good fellowship. Not just a meeting of the finest Lincolns and Continentals, but a meeting of friends and a members for fellowship, and to share common interests.
Members of the Lincoln & Continental Owners Club (LCOC) can now receive discounted bidder registrations, giving the bidder and a guest access to each auction day.  Log into the LCOC Member Area for more information about this benefit and to register!
About the Lincoln & Continental Owners Club (LCOC)
The Lincoln and Continental Owners Club was formed in 1953 by Dr. Elliston Bell. The first National meet was held in Dearborn, Michigan, on October 16, 1954, with 151 Continentals participating. These included 1940 through 1948 Continentals only. The following year, there were two National Meets; an Eastern Meet was held in Bedford Spring, Pennsylvania, and a Western Meet was held in Santa Barbara, California.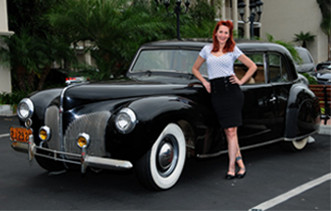 Welcome Members
View your membership record
Update address & phone number
Update your vehicle listing
Set up seasonal address changes
Renew your membership
LCOC member listings
Get member pricing on merchandise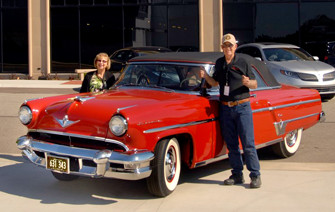 Join LCOC
LCOC is the oldest and only club for all Lincoln enthusiasts. LCOC membership give you the combined knowledge and enthusiasm of over 2,500 fellow members, and inside track for buying and selling your Lincolns, and much more!!
Connie Goes to Palm Springs by Richard GierakSome triumphs take a quite a while to happen. For my wife Shirley and me, showing our '57 Lincoln Premiere, known as "Connie," in May at the LCOC Western Region National Meet in Palm Springs was the culmination of a...
read more