About the Lincoln & Continental Owners Club (LCOC)
The Lincoln and Continental Owners Club was formed in 1953 by Dr. Elliston Bell. The first National meet was held in Dearborn, Michigan, on October 16, 1954, with 151 Continentals participating. These included 1940 through 1948 Continentals only. The following year, there were two National Meets; an Eastern Meet was held in Bedford Spring, Pennsylvania, and a Western Meet was held in Santa Barbara, California.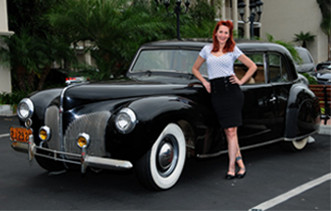 Welcome Members
View your membership record
Update address & phone number
Update your vehicle listing
Set up seasonal address changes
Renew your membership
LCOC member listings
Get member pricing on merchandise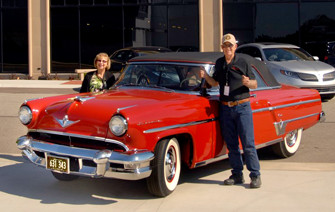 Join LCOC
LCOC is the oldest and only club for all Lincoln enthusiasts. LCOC membership give you the combined knowledge and enthusiasm of over 2,500 fellow members, and inside track for buying and selling your Lincolns, and much more!!
Tim Howley was the editor of Lincoln & Continental Comments since 1982, producing more than half of the Comments issues in the 64 year history of the club! He was recently named Editor Emeritus, giving him the freedom to continue contributing his talents and...
read more

Countdown to the Eastern National Meet
Upcoming Lincoln & Continental Owner Club Events
The LCOC presents three national meets each year-Eastern, Mid-America, and Western. One of the the twenty-two Regions of the LCOC hosts each National Meet. These extended weekend events are filled with activities, a full Concours, awards banquet, and good fellowship. Not just a meeting of the finest Lincolns and Continentals, but a meeting of friends and a members for fellowship, and to share common interests.
The Florida Region will be hosting the 2018 Eastern National Meet (Lincolns having fun in the Sun) in Bradenton, Florida from May 2-6, 2018. Our host hotel is the Braden- ton Riverfront Marriott, located 35 miles south of Tampa International Airport and 8 miles north of the Sarasota/Bradenton airport.
This year's theme is "North Star Touring at its Best," and that says it all! We've arranged driving tours to three great car collections.
The 2018 Western National Meet is sponsored by the LCOC National and is hosted by the New Mexico Region. Albuquerque is an oasis in the high desert, full of rich history and inspiring museums. Albuquerque features diverse cultures, authentic art, and vibrant traditions, which have helped to shape a modern city that is set against a backdrop of the stunning Sandia Mountains, displaying century-old relics along historic Route 66 and endless blue sky.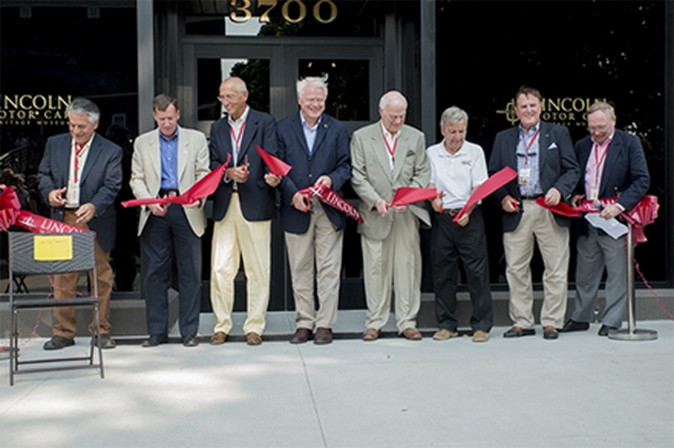 Lincoln Motor Car Heritage Museum
It has gone from dream, to construction, and now it's a reality. After years in the making, the Lincoln Motor Car Heritage Museum opened its doors to the public on August 9, 2014. The 15,000 sq. ft. facility is on the grounds of the Gilmore Car Museum in Hickory Hills, Michigan. The three day dedication event brought together a rare broad array of Lincolns from LCOC, LZOC, LOC and Mexican Road Racers. This event was facilitated by the Michigan Region, led by Director Dennis Garrett, with assistance from the LZOC, for the Lincoln Foundation.