Upcoming Lincoln & Continental Owner Club Events
The LCOC presents three national meets each year-Eastern, Mid-America, and Western. One of the the twenty-two Regions of the LCOC hosts each National Meet. These extended weekend events are filled with activities, a full Concours, awards banquet, and good fellowship. Not just a meeting of the finest Lincolns and Continentals, but a meeting of friends and a members for fellowship, and to share common interests.
12:00 am
RRLR Ford Meet Flyer #18-2019 (1) (1) – 02 28 19 The Sixth Annual Lincoln Homecoming will offer a unique twist in 2019—not only will Lincolns of all eras be on display, but all Ford[...]
Lincoln Motor Car Heritage Museum
Sep 19 @ 8:00 am – Sep 22 @ 12:00 pm
8:00 am
Click here for detailed event information and registration form. If there is one national meet that you will want to be sure to attend, it is the September 2019 Eastern National Meet in Dutchess County,[...]
2019 Eastern National Meet
About the Lincoln & Continental Owners Club (LCOC)
The Lincoln and Continental Owners Club was formed in 1953 by Dr. Elliston Bell. The first National meet was held in Dearborn, Michigan, on October 16, 1954, with 151 Continentals participating. These included 1940 through 1948 Continentals only. The following year, there were two National Meets; an Eastern Meet was held in Bedford Spring, Pennsylvania, and a Western Meet was held in Santa Barbara, California.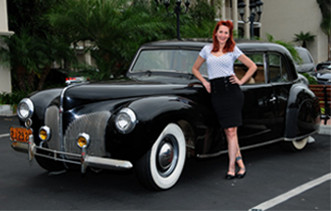 Welcome Members
View your membership record
Update address & phone number
Update your vehicle listing
Set up seasonal address changes
Renew your membership
LCOC member listings
Get member pricing on merchandise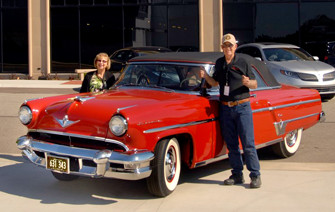 Join LCOC
LCOC is the oldest and only club for all Lincoln enthusiasts. LCOC membership give you the combined knowledge and enthusiasm of over 2,500 fellow members, and inside track for buying and selling your Lincolns, and much more!!
The 2019 Western National Meet will be held in Grand Junction, Colorado and hosted by the Rocky Mountain Region. Monuments, Mesas, and Memories is the theme of Mesa County, and it truly embodies...
read more

At the 2018 LCOC Board meeting it was proposed to select Albuquerque, NM as the site for the 2018 Western National Meet. The dates October 17-21st was selected for the meet. This was one week after the Annual International Balloon Fiesta, October 5-14th,...
No sooner did we (Elayne Bendel and Jim Ayres) get back from the annual Mike Cunningham Wine Country Picnic in Sonoma on October 13th  than  we were off again on another long-distance road trip to Albuquerque, New Mexico for the LCOC (Lincoln and Continental Owners...
This post contains a video created by Jacob Dout covering the 2018 Mid-America Meet.