LCOC Historical Information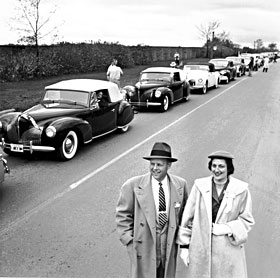 LCOC founder Dr. Elliston H. Bell and his wife Henrietta Bell at the first LCOC National Meet in 1954 – the Dearborn Rallye.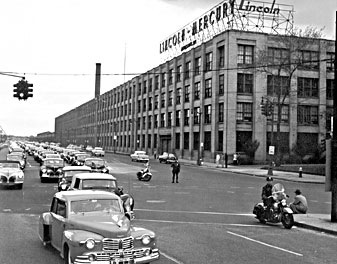 Lincoln Continentals on Parade past the old Lincoln plant on Warren Avenue, Detroit at the Dearborn Rallye in 1954.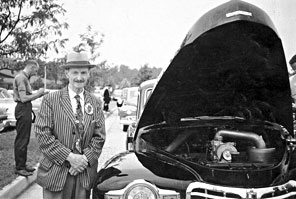 Dr. Edwin C. Ruth was an important leader in the early years of LCOC. He was President of the club in 1968 and 1969 and was also editor of Continental Comments. Here he is shown with his 1948 Lincoln Continental Coupe at the Williamsburg, Virginia Eastern National Meet in 1960. The Dr. Erwin C. Ruth Trophy, one of the club's highest awards, is named in his honor.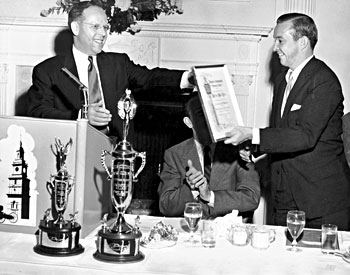 LCOC founder Elliston H. Bell presents William Clay Ford with a lifetime certificate of membership in LCOC at the Dearborn Rallye in 1954.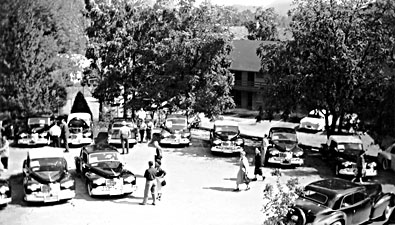 The Eastern National Meet in Gatlinburg, Tennessee in 1957.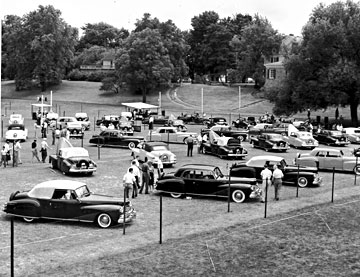 The 1959 Eastern National Meet in Dearborn, Michigan.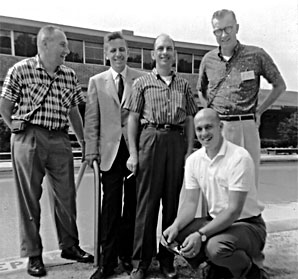 LCOC National officers in 1959 were left to right:
Fred Miller; Dr. L. Dale Schaeffer, president; Pat Philippi, vice president; Donald Matteson, secretary-treasurer and kneeling is George Tissen, editor of Continental Comments.
** Photos used with kind permission of the Ford Motor Company **